Add {{ number }} more products to save {{ price }}
0
Add {{ number }} more products to save {{ price }}
noch 1 Produkt für gratis Versand (spare 5,99€)

Karma Korma
Chickpea-curry with string beans & caulif...

Green Boost
Green veggie mix with chickpeas, mint & m...

Basmati Buzz
Indian rice with lentils, cauliflower & p...

Glow Up
Sweet potato curry with carrots, parsnip ...
Romanesco Fresco
Quinoa-romanesco mix with sweet potato & ...

Golden Curry
Creamy chickpea curry with pumpkin & spinach

Cauli Comfort
Cauliflower-bulgur mix, brussels sprouts ...

Naked Falafel
Refreshing couscous with carrots & mini f...

Ratatouille Romance
Ratatouille with eggplant, tomatoes & pep...


Metabolism Boost
Introduce our specially crafted selection of delicious ready-made bowls into your life. Filled with the highest concentration of vegetables and essential macronutrients. Give your metabolism a natural spring awakening boost!

Now with free shipping and one bowl for free.
Pay 8, receive 9!

Bundles are not available in the subscription

Express delivery on day of your choice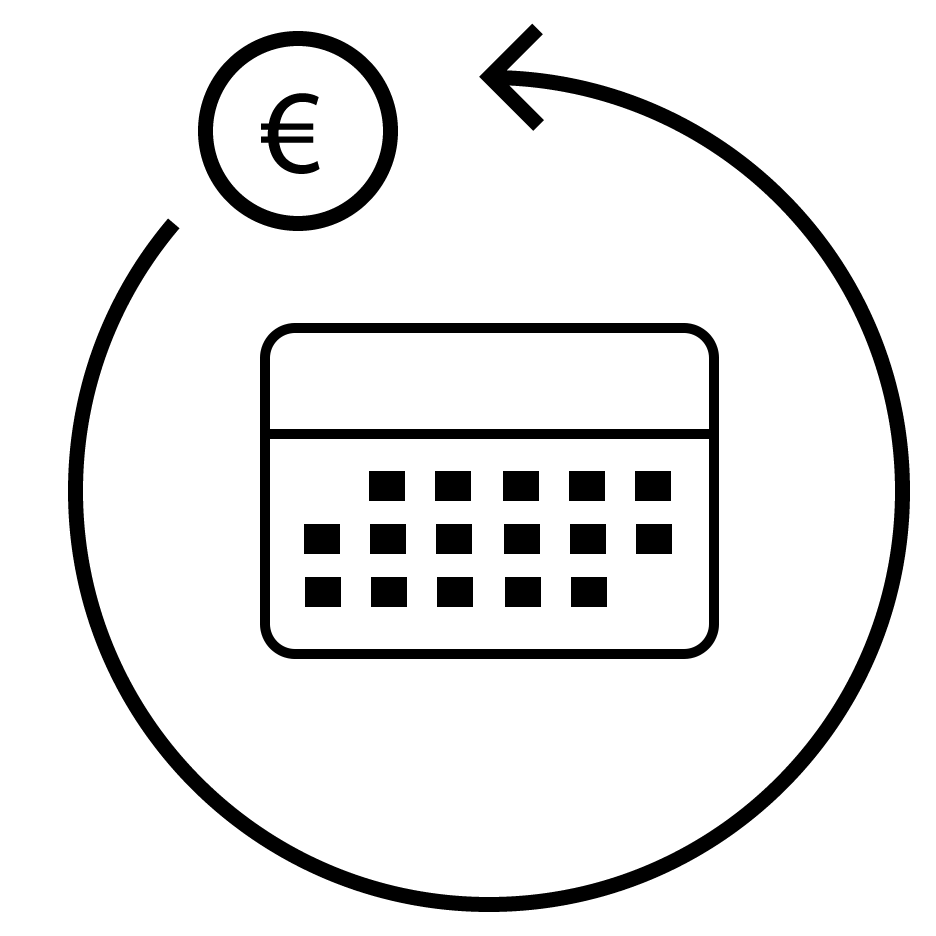 30 days money-back-guarantee
Fit up to 9 bowls in a regular freezer
Experience transformation through plant-based healthy nutrition.
Our promise to you

100% natural:
Exciting recipes meet natural ingredients for an unforgettable flavour experience.
Valuable and functional nutrition completely without additives.

Flexible and sustainable:
Our meals are delivered directly to your door in renewable packaging.
Prepared in a pan in just 10 minutes.

Wholesome, vegan nutrition:
All of our meals are made from plant based ingredients
for a healthy and energising flavour experience.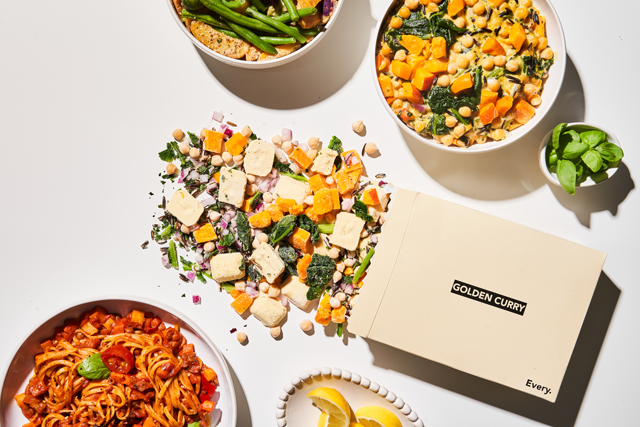 Transformation stories from the Every. community
Transformation stories from the Every. community
"
Since I have little time and also desire to cook, but still want to eat healthy I came across Every. For me it's perfect when I'm tired and exhausted when I get home. Just go to the freezer, choose a meal and heat it up. It couldn't be easier. In addition, it is super tasty and really tastes like self-cooked.I feel better and am always pleasantly full.
Lilian D. , 57
"It started with a search for a reliable caterer that offered healthy meals. The second requirement was a food provider who could cover flexible and differing working hours. Since finding Every. everyone is satisfied, happy and fitter!"
Carola, 59
"Every. offers the opportunity to eat well, and spontaneously, with an exciting variety of meals. We've been loyal Every. customers for about a year now, so it's no longer a "phase". After eating, we feel great because Every. doesn't give you the feeling that you've overeaten, yet you didn't have to miss out on anything. Quite the opposite in fact"
Bastian, 33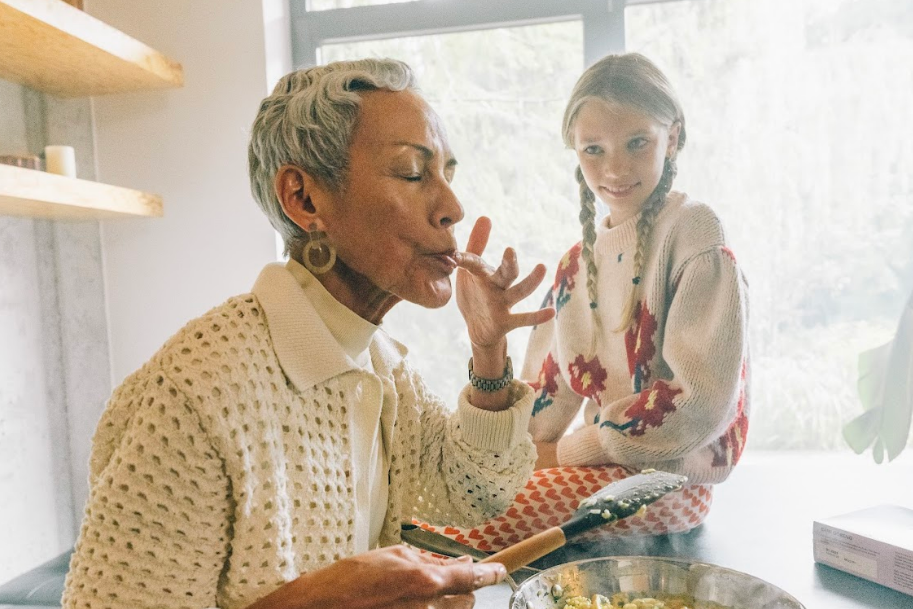 Here's how Every works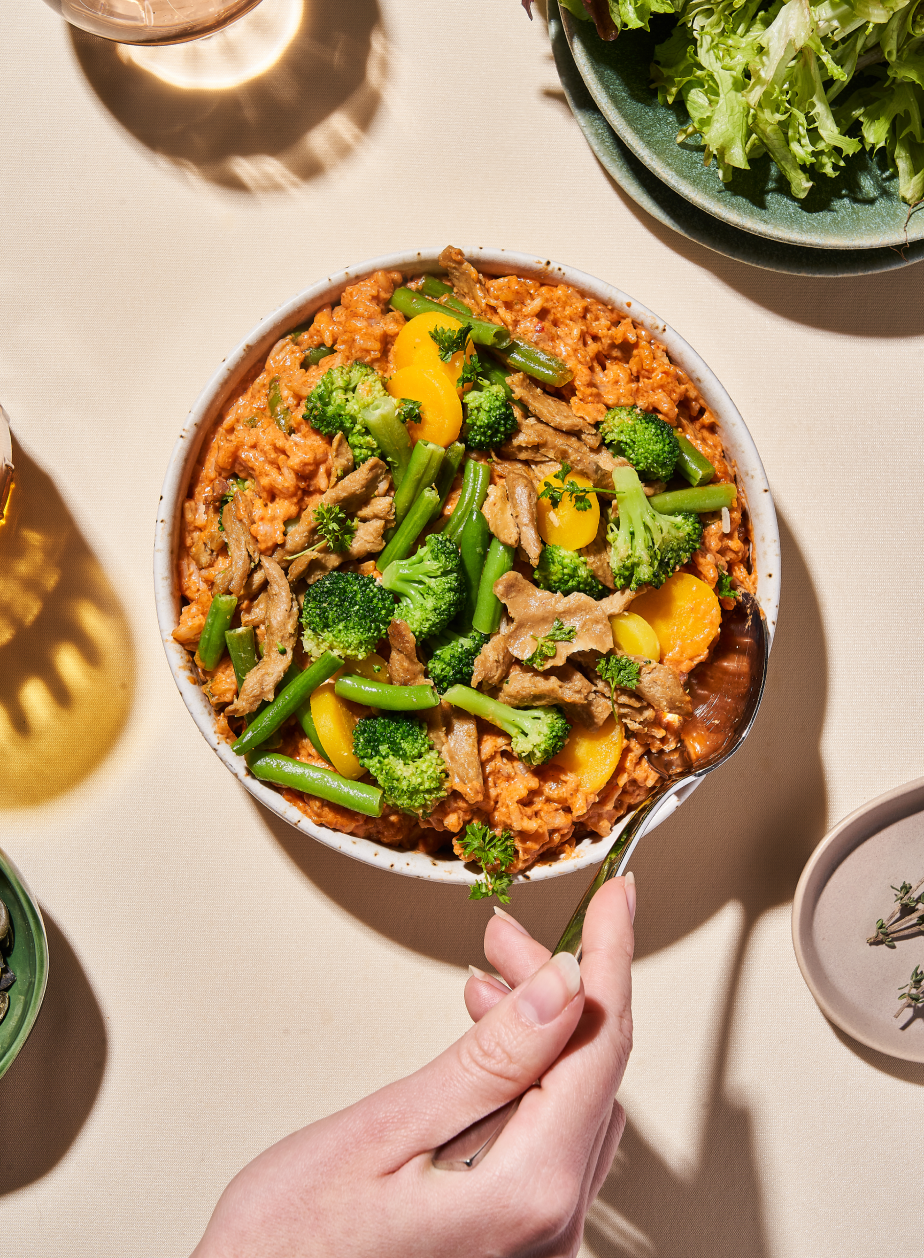 Choose your products
Choose from our selection of delicious, plant-based products.
Freshly cooked for you
Our products are developed by nutritionists, frozen for freshness and prepared for your enjoyment.
Flexible delivery
Comfortably select your preferred delivery date. Your box will be delivered to your door frozen.
Heat and enjoy!
Ready in under 10 minutes. Simply heat in a pan, pot or microwave.
Good to know
The boxes are quite compact (17cmx14cmx5cm). 6-8 boxes will fit into a small freezer compartment in a normal fridge. If you have an entire freezer drawer, 12 boxes will fit easily. If you've got limited space available, you can also keep the boxes in the fridge for two days and eat them right after. Don't refreeze them after they've thawed.
We ship within Germany, Austria, The Netherlands, Belgium, Luxembourg and Denmark. We deliver directly to your home or office (not to packaging stations). The products are packed with compostable isolation and dry ice to keep them frozen during transport. They will arrive the latest in the evening on your chosen delivery day. Please put them in the freezer once you receive them. In Berlin, we have a special service and deliver within a two hour time frame.
You'll receive detailed tracking information regarding the delivery of your package, including a specific time frame. In case you can't be there to receive your package, you can issue a drop-off permit or have a neighbour accept the package for you. The only important thing is that you put the products in your freezer in the evening.
We accept almost all credit cards, PayPal, ApplePay, Klarna, instant transfer and direct debit.
Each product is ready in just under 10 minutes. You'll find specific instructions on the back of each package or on the product listing on our website.

If you have any more questions, head over to our FAQ!