Add {{ number }} more products to save {{ price }}
0
Add {{ number }} more products to save {{ price }}
noch 1 Produkt für gratis Versand (spare 5,99€)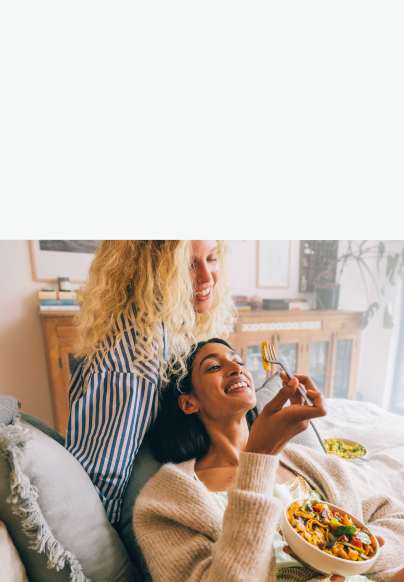 Starter Bundle
Discover our Starter Bundle: your effortless solution to a healthier routine. Our signature selection of ready-to-eat bowls filled with nutritious ingredients that will delight your taste buds and will give your body a fresh start. Plus, you'll get a free recipe eBook with delicious recipes that make it easy to turn your bowl into 2 servings.Bundles are not available by subscription.


Bundles are not available in the subscription
Express delivery on day of your choice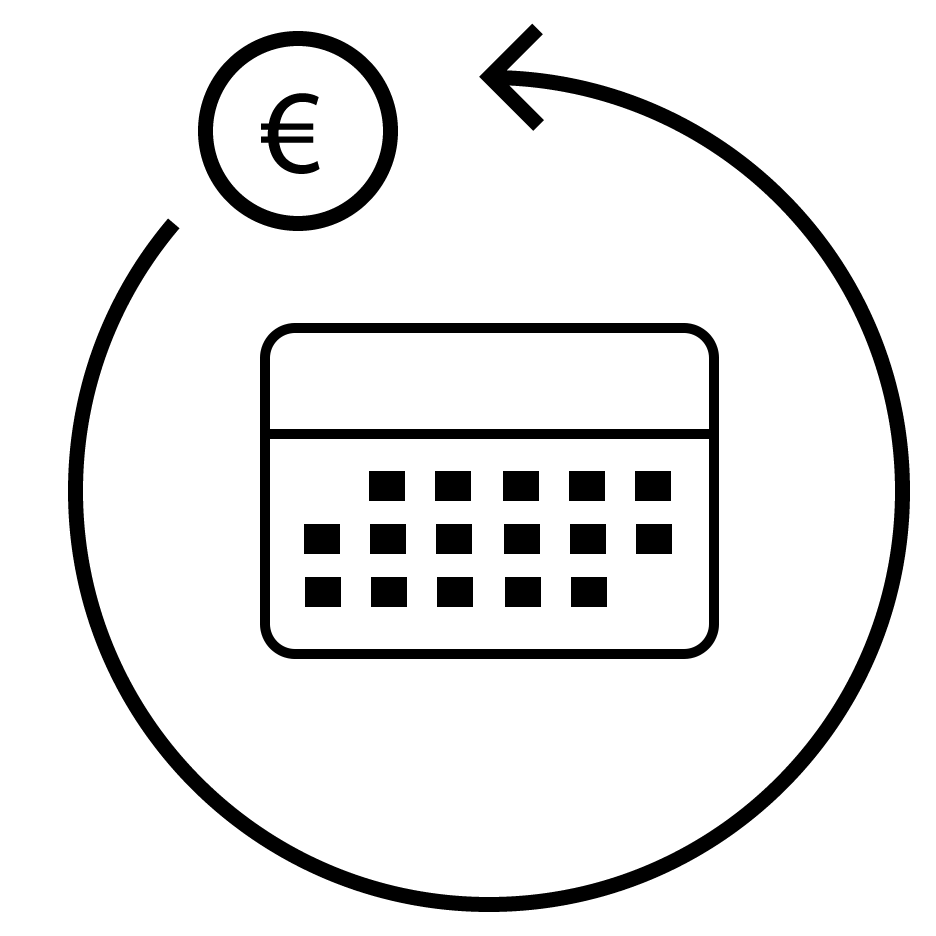 30 days money-back-guarantee
Fit up to 9 bowls in a regular freezer

30-days satisfaction guarantee
Your satisfaction is our top priority. That's why we give you a 30-day money-back guarantee.
Flexible delivery
You can choose the delivery date flexibly. We ship within 2 hours or 1-2 delivery days (depending on the location) with sustainable insulation.

Optimised for the freezer
The packaging of our products has been optimised so that 6-8 boxes fit into the smallest built-in freezer compartment in your fridge.

Zufriedenheitsgarantie
Deine Zufriedenheit ist unsere höchste Priorität. Deshalb versichern wir Dir eine 30-tägige Geld-Zurück-Garantie.
Flexible Lieferung
Das Lieferdatum kannst Du Dir flexibel aussuchen. Wir versenden je nach Standort mit nachhaltiger Isolierung innerhalb von 2 Stunden oder 1-2 Liefertagen.

Für den Freezer optimiert
Die Verpackung unserer Produkte wurde so optimiert, dass 6-8 Boxen in das kleinste eingebaute TK-Fach in Deinem Kühlschrank passen.
Here's how Every works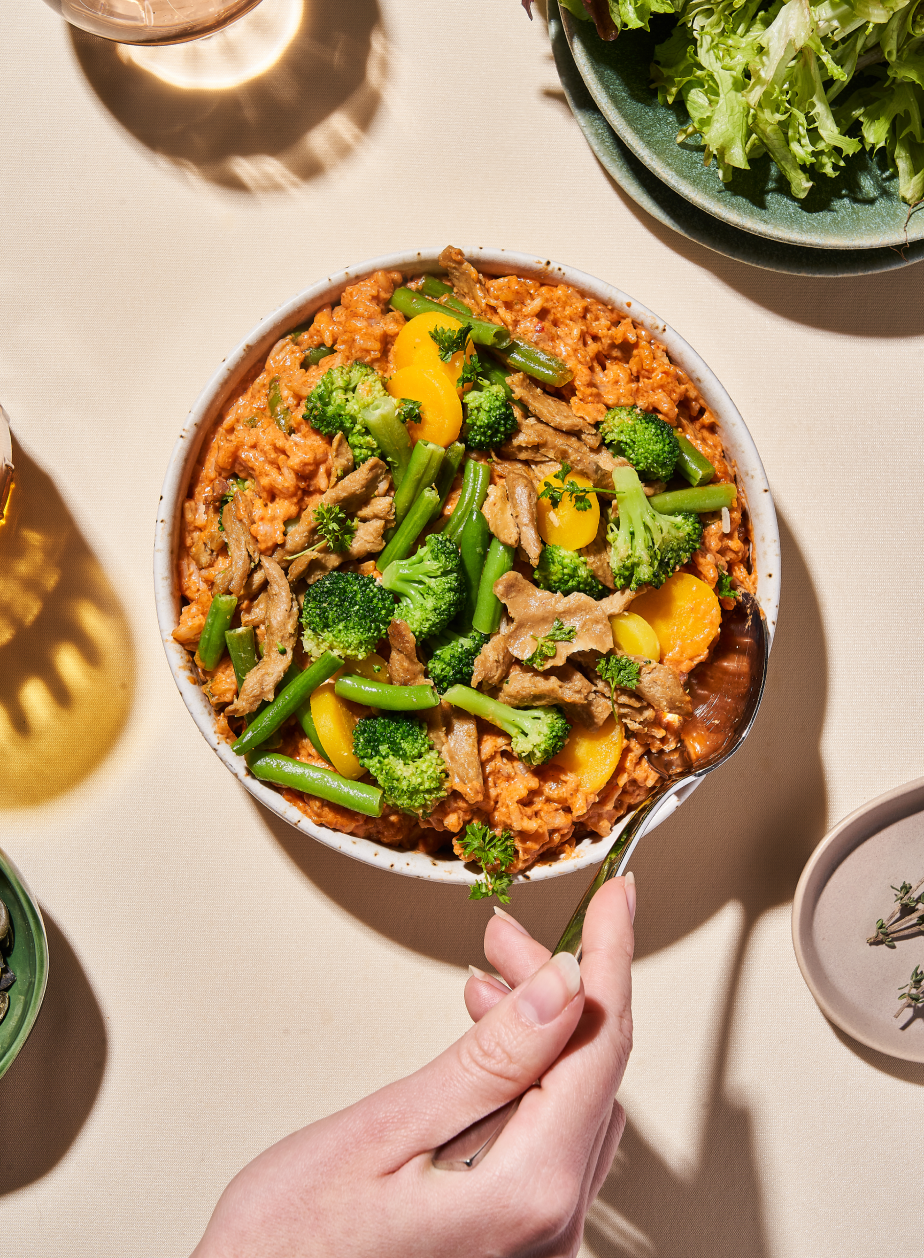 Choose your products
Choose from our selection of delicious, plant-based products.
Freshly cooked for you
Our products are developed by nutritionists, frozen for freshness and prepared for your enjoyment.
Flexible delivery
Comfortably select your preferred delivery date. Your box will be delivered to your door frozen.
Heat and enjoy!
Ready in under 10 minutes. Simply heat in a pan, pot or microwave.
What our customers say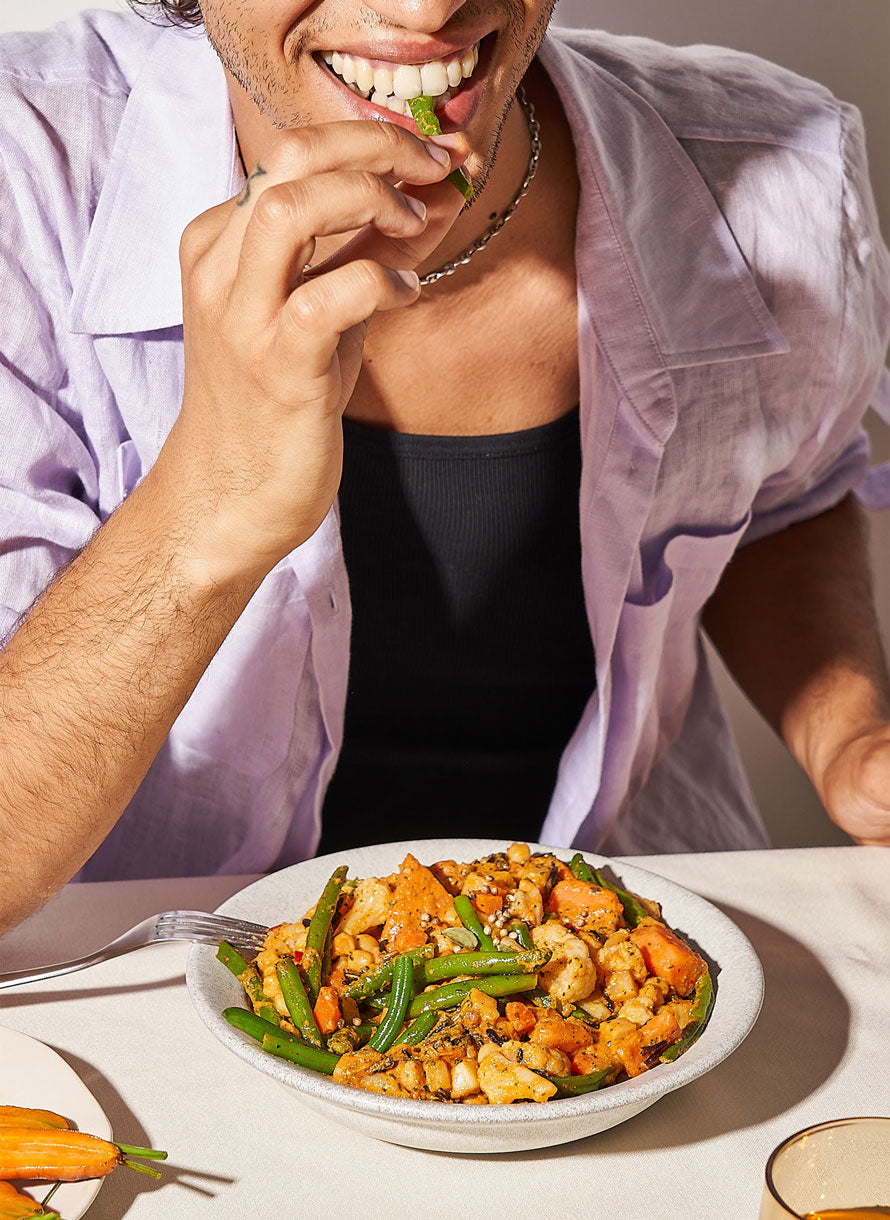 Join the Every. Community
Follow us on social media for food inspiration, exciting news and special offers.
Good to know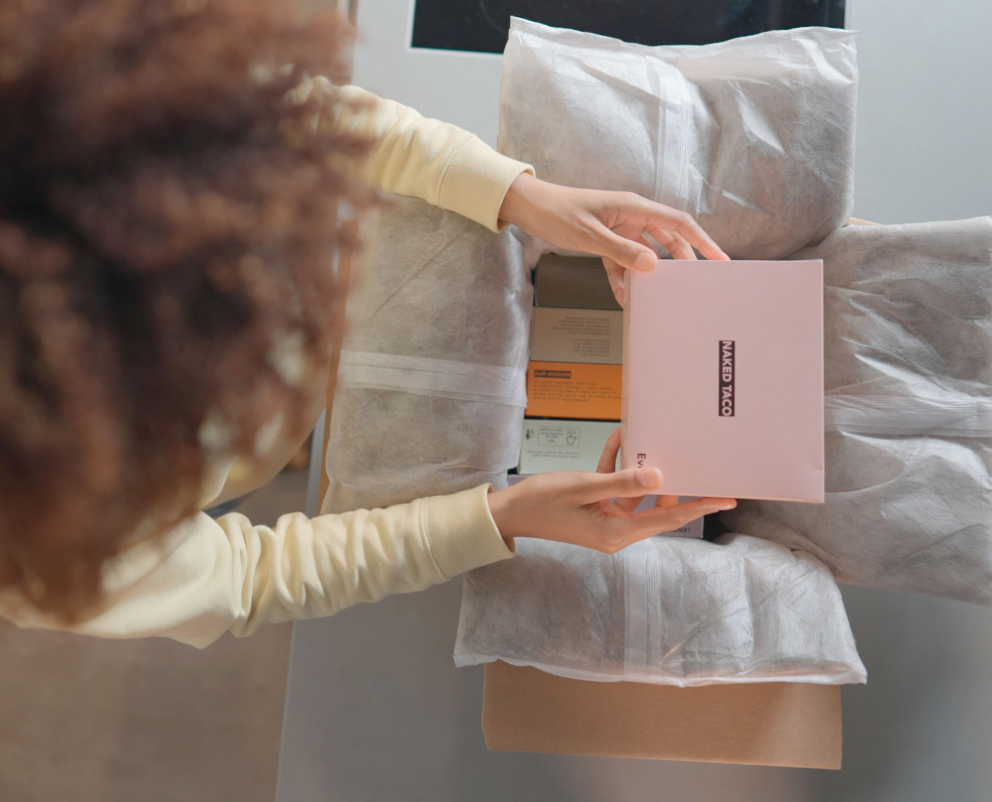 Good to know
The boxes are quite compact (17cmx14cmx5cm). 6-8 boxes will fit into a small freezer compartment in a normal fridge. If you have an entire freezer drawer, 12 boxes will fit easily. If you've got limited space available, you can also keep the boxes in the fridge for two days and eat them right after. Don't refreeze them after they've thawed.
We ship within Germany, Austria, The Netherlands, Belgium, Luxembourg and Denmark. We deliver directly to your home or office (not to packaging stations). The products are packed with compostable isolation and dry ice to keep them frozen during transport. They will arrive the latest in the evening on your chosen delivery day. Please put them in the freezer once you receive them. In Berlin, we have a special service and deliver within a two hour time frame.
You'll receive detailed tracking information regarding the delivery of your package, including a specific time frame. In case you can't be there to receive your package, you can issue a drop-off permit or have a neighbour accept the package for you. The only important thing is that you put the products in your freezer in the evening.
We accept almost all credit cards, PayPal, ApplePay, Klarna, instant transfer and direct debit.
Each product is ready in just under 10 minutes. You'll find specific instructions on the back of each package or on the product listing on our website.

If you have any more questions, head over to our FAQ!
Ready for your change?
Choose your meals and build your routine in just a few minutes.
ORDER NOW