Add {{ number }} more products to save {{ price }}
0
Add {{ number }} more products to save {{ price }}
noch 1 Produkt für gratis Versand (spare 5,99€)
20. June 2022
Naked Tacos
(Naked) Taco Tuesday or not, this delicious recipe is guaranteed to impress your friends on your next dinner date. Super quick to prepare in just two steps.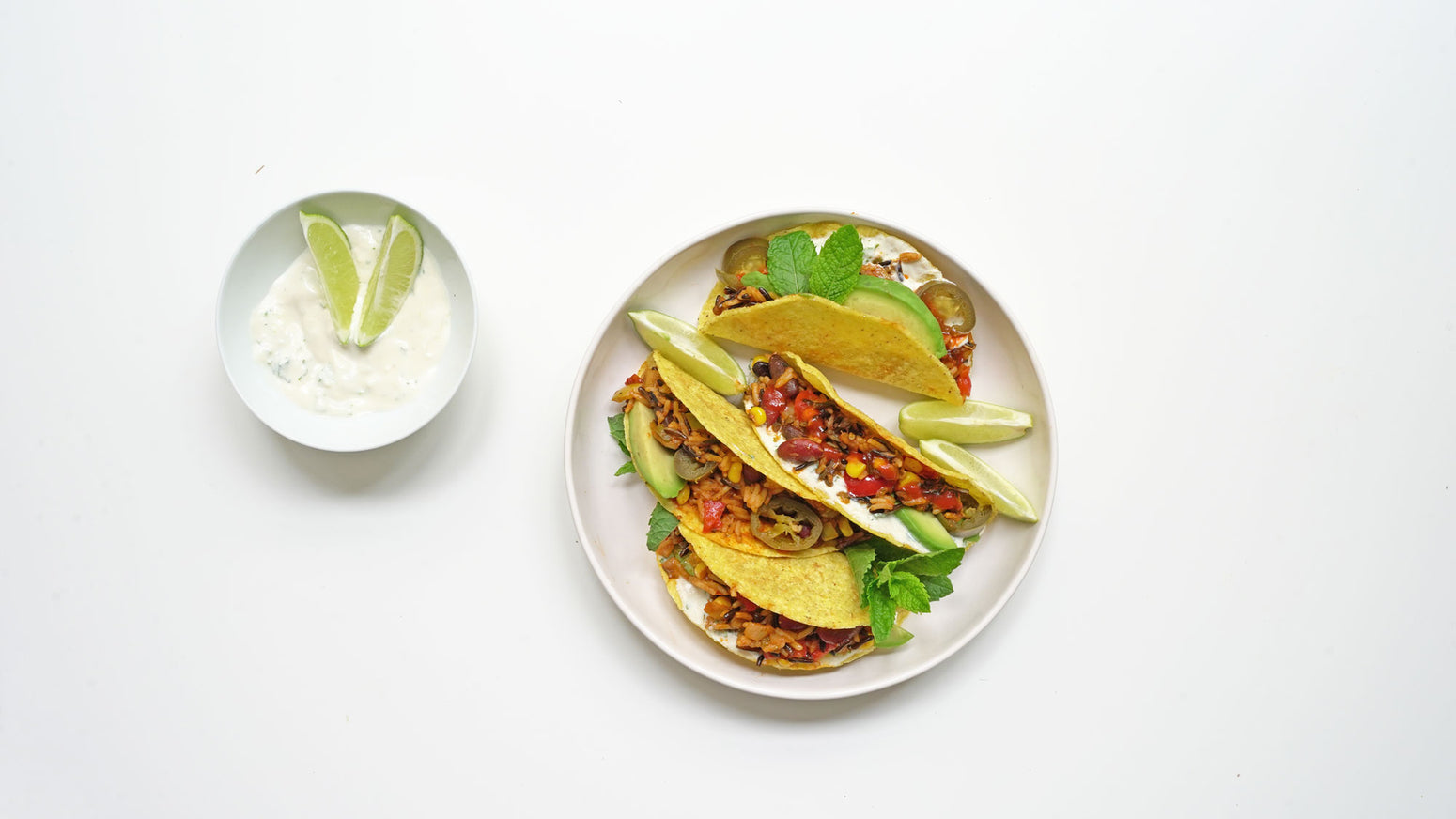 Ingredients:

Every. Naked Taco Bowl,

200 g coconut yogurt, 1 clove of garlic, fresh coriander + mint, salt, pepper, 2 limes ,1 avocado, 6 taco shells, 2 tbsp. pickled jalapeños, Sriracha sauce
For the sour cream, finely chop the garlic and 1 handful of mint and mix into the coconut yogurt. Season to taste with salt, pepper and lime juice. Peel and finely
Prepare the Naked Taco bowl in a pan and chop the fresh herbs. Fill the taco shells generously with the Naked Taco bowl, sour cream, avocado and jalapeños. Add Sriracha sauce as needed, garnish with fresh herbs and serve with lime wedges.
Other interesting articles:

For even more foodie-content follow us on Instagram and join the Facebook Community to get involved in meal creations and to stay up to date on all things Every.