Add {{ number }} more products to save {{ price }}
0
Add {{ number }} more products to save {{ price }}
noch 1 Produkt für gratis Versand (spare 5,99€)
30. June 2022
What Should I Cook Today?
Are you out of ideas? Don't know what to cook next? Need something tasty, healthy and fast? This article will give you some great ideas!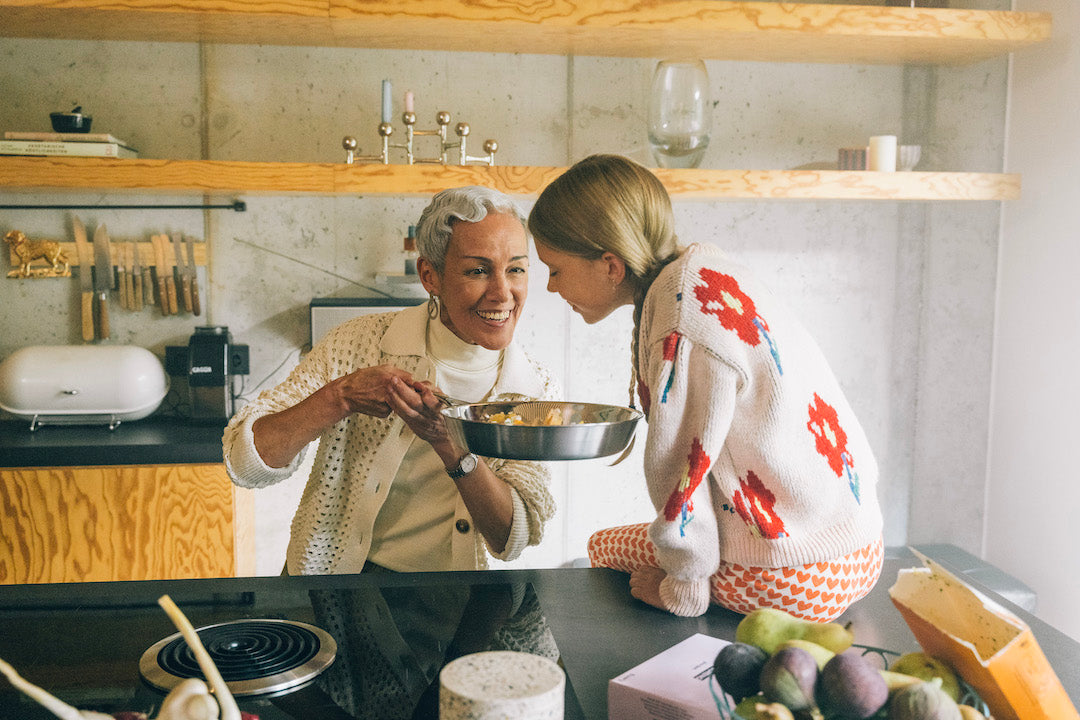 Contents of this article:
What am I cooking today?
Our tips for more meal variety
Our best recipes: fast, healthy and delicious
Fine dining from the freezer
Your Every. meal plan
What should I cook today?
There are some questions that are constantly recurring. 'What am I eating or cooking today?' is definitely in the top 3 of these questions for most people. A justified question, because most of us don't want to make pasta with tomato sauce or eggs on toast every other day. All of us want diversity and a range of options on the table (or more specifically on our plate). Not only do we want to experience new flavours and tastes, but our body also needs a wide range of nutrients like vitamins and minerals for optimal function. This is made possible if we pay attention to a what we eat and focus on a balanced and nutritious diet.
But why do so many of us struggle to find an answer to the question 'What am I cooking today?'. The internet is saturated with delicious and healthy recipe ideas. And generally speaking we should be aware of what we feel like. Both true, but our desires and preferences change all the time. ''Today I want to eat vegetarian', 'lunch has to be quick today' or 'I need to make something the kids will like too'.
Maybe we can help remove this question from your life at least for a bit through our tips and tricks and recipes we've prepared for you.
Our tips for more meal variety
It's Thursday morning, the week is almost over, and your cooking creativity is exhausted. In addition, the time to filter through internet recipes has also run out. Have you ever considered a weekly plan? That can have a lot of advantages:
Organisation is the key to success. If you plan your meals ahead of time, it lets you avoid frequently having to decide what to eat day-to-day. Those who plan and cook on the weekend for example can save a lot of time in the week ahead. Learn more about the benefits of meal prepping here.
Stay flexible. You've planned a spinach casserole for Wednesday but you're eyeing the curry you actually planned for Friday? No problem. Your plan, your rules! You can easily switch your meals around depending on what you feel like. Just make sure you're aware of expiration dates to avoid throwing out food.
Less food waste. Who doesn't know this problem: fresh mushrooms wedged in the back of the fridge and next thing you know you've completely forgotten them and they've gone off. This can be avoided! A weekly meal plan can help you plan meals down to the the last gram, making both your shopping, organising and cooking experience easier.

Our best recipes: fast, healthy and delicious.
'What do I cook today?' How about a hearty noodle dish or a warming pumpkin soup? More ideas for quick and easy recipes are here! Added bonus: these meals are suitable for both lunch and dinner.
Fine dining from the freezer
Frozen food isn't nutritious, tastes boring and doesn't look good. Not true. Especially not if we're talking about Every. Products. Our entire product range is made from ingredients of the highest quality. These are harvested at peak ripeness and frozen on site. Unlike conventional freezing, shock freezing freezes ingredients within 2 minutes down to -40°c. This reduces the formation of ice crystals and ensures that taste, quality and texture remain perfectly preserved. We never use any kind of additives, preservatives or chemical substances.
Not only is the flavour and quality impressive, but even the busiest of days have time for an Every. Bowl. You only need 10 minutes to heat it up and voila! You would probably need more time to hit the grocery store or even to get a sandwich to-go. In addition to our regular bowls (which are the perfect lunch or dinner option) we have a full-day of eating waiting for you. Smoothies, porridges, soups, bread and desserts! Always plant based, always fast and nutritious. Discover our entire assortment here.

Your Every. meal plan
What your work week with Every. could look like? We've prepared a little plan for you. Plant based eating will seem so ridiculously easy and tasty, you'll never want to go back!

Monday
Breakfast: warm porridge
Lunch: Basmati Buzz
Dinner: Falafel Roast
Tuesday
Breakfast: Magic Mint Smoothie

Lunch: Peas & Love
Dinner: Lentil Aubergine Soup
Dessert: Strawberry Supreme
Wednesday
Breakfast: Mango Morning Smoothie
Lunch: Brilliant Bolognese
Dinner: Naked Taco
Thursday
Breakfast: Avocado Toast
Lunch: Garden Gnocchi
Dinner: Hot Coconut Soup
Dessert: Moccha Moment
Friday
Breakfast: Overnight Oats
Lunch: Forest Green
Dinner: Mustard Veggie Roast
Dessert: Almond Bliss
In conclusion, regardless of how large your appetite is, sometimes we are just at a loss of what to make. After a long day at work, finding inspiration (or the energy) to whip something up thats both tasty and nutritious, can be a real challenge. Thankfully, there are quick fixes that not only offer ideas, but can take a chunk of the work off your hands. Our advice is to create a weekly plan according to specific recipes that allow you to get everything done at once. And as always, Every. Is always here to be your trusted helper. Try it yourself, we'd love to hear your feedback!
Other exciting topics in the Every. Magazine:
For even more foodie-content follow us on Instagram and join the Facebook Community to get involved in meal creations and to stay up to date on all things Every.