Add {{ number }} more products to save {{ price }}
0
Add {{ number }} more products to save {{ price }}
noch 1 Produkt für gratis Versand (spare 5,99€)
13. July 2022
Fresh Summer Rolls
Transform your Every. Umami Flip Bowl into delicious fresh, summer rolls! Perfekt for warm nights, and a definite crowd pleaser for your next dinner with friends.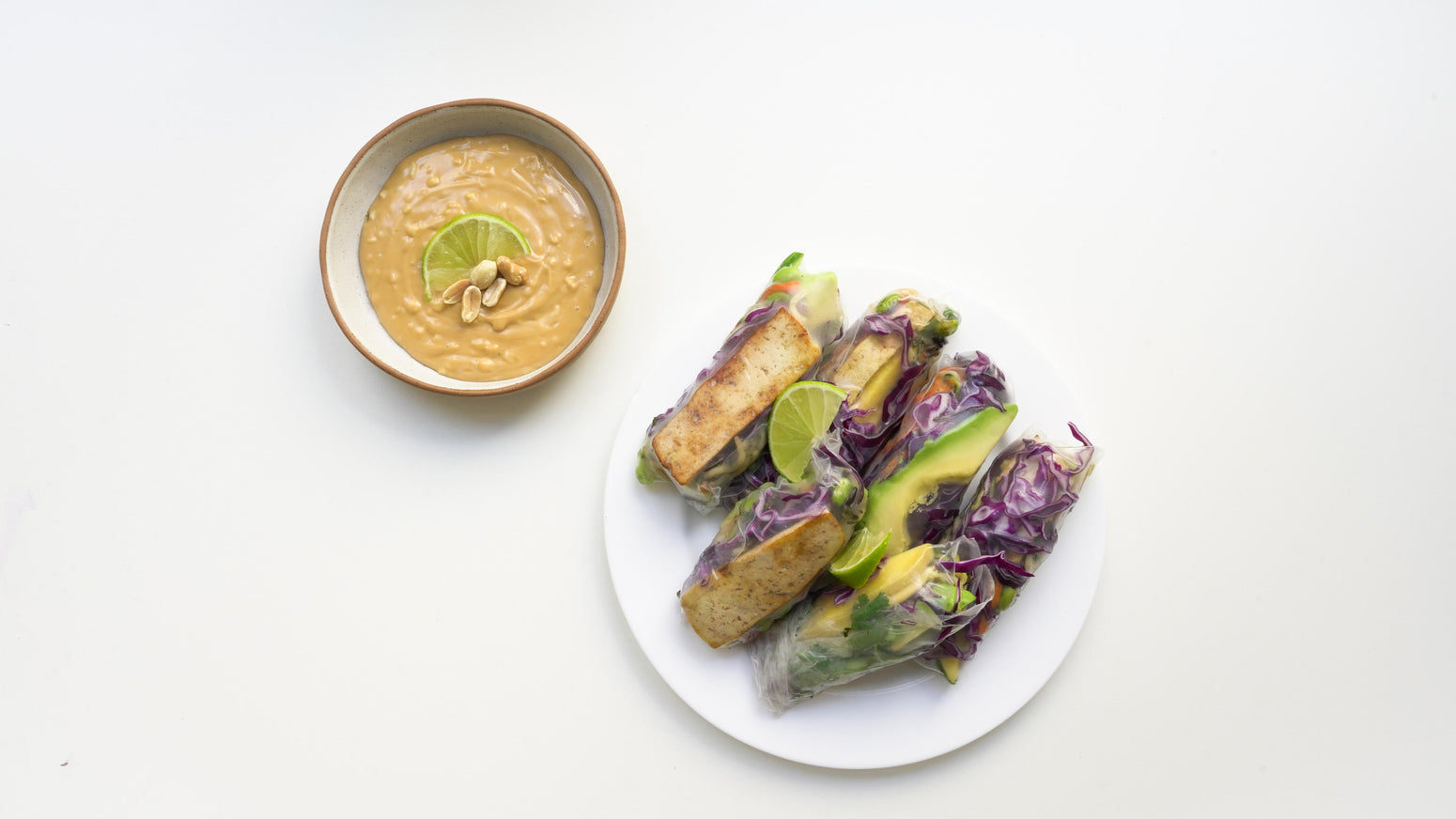 Ingredients for the salad:

Every. Umami Flip Bowl,

1 Mango, 1 Avocado, 1/4 red cabbage, 1/2 cucumber, 200g tofu or tempeh, 1/2 bushel of coriander, round rice paper

For the sauce:

4 TB Peanut butter, 1/2 squeezed lime, 2 TB Soy sauce, 1 small piece of ginger
Prepare the Umami Flip Bowl in a pan. Peel the mango und avocado. Slice the red cabbage and cucumber. Wash the coriander and pick the leaves off the stems. Slice the tofu or tempeh into strips. Add 1 TB of oil to a pan and fry the tofu or tempeh. and fry in a pan with 1 EL oil of your choice. Douse with 1 TB of soy sauce at the end. Distribute the prepared ingredients in separate bowls.
For the peanut sauce, peel and finely chop the ginger. Empty the peanut butter into a bowl and add enough hot water until it has a nice creamy-liquid consistency. Add the ginger and soy sauce and mix well. Add lime juice to taste.
Add the rice paper to hot water for 10 seconds. Then transfer to a plate. Add all the ingredients and the Asian Twist bowl to fill the roll. Carefully fold the rice paper sheet in from the bottom and then roll up from one side. Enjoy them fresh!
Discover other exciting topics in the Every. Magazin:
For more Foodie und Wellness-Content follow us on Instagram! And if you want behind-the-scenes content or want to get involved in recipe development, then become a member in the Every. Community.