Add {{ number }} more products to save {{ price }}
0
Add {{ number }} more products to save {{ price }}
noch 1 Produkt für gratis Versand (spare 5,99€)
8. June 2022
Ratatouille Gnocchi
Looking for a quick and delicious recipe for a night out with friends or your next dinner date? Try this easy recipe: Every. Ratatouille Romance meets gnocchi.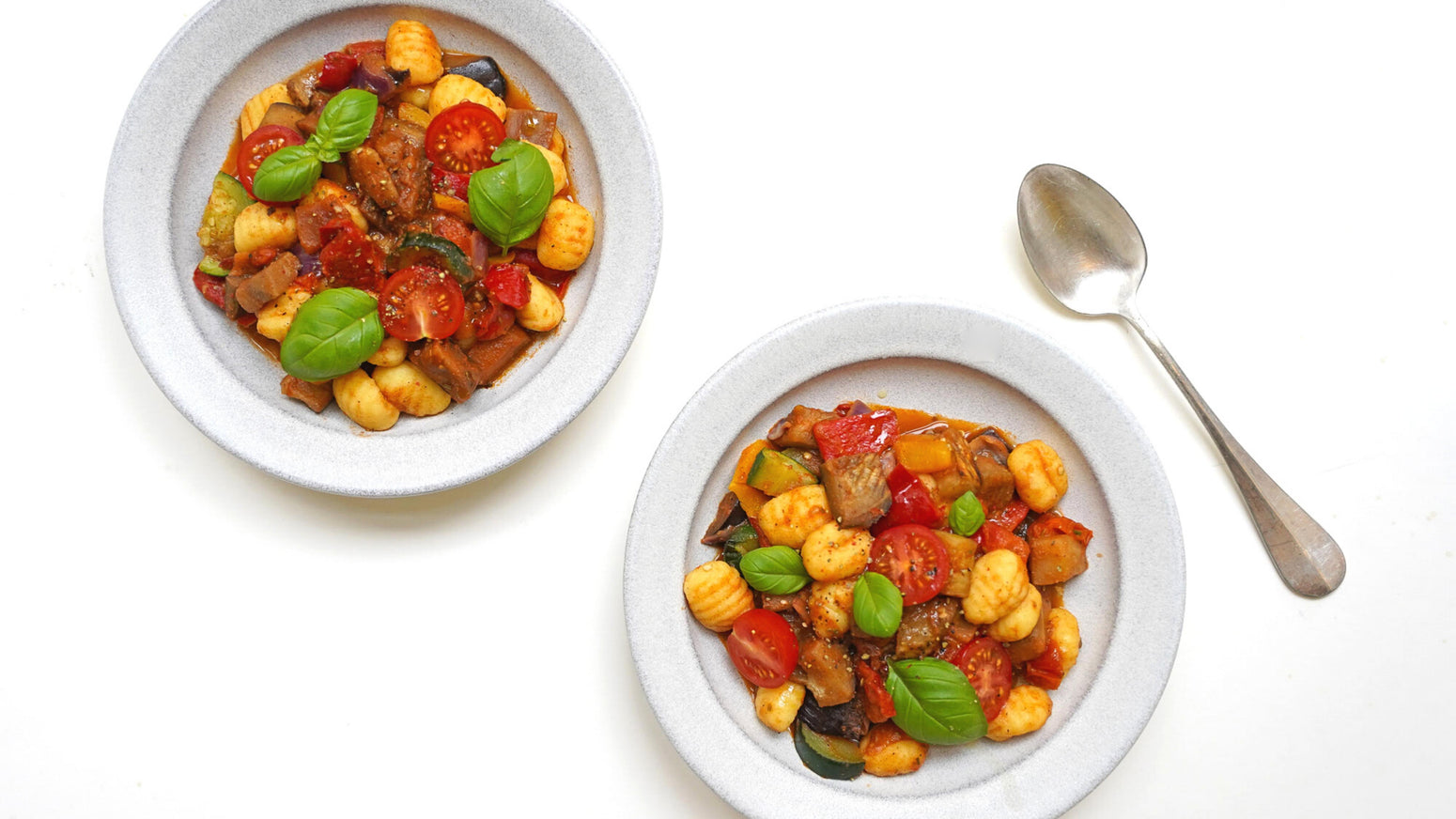 Ingredients for your gnocchi bowl:
Prepare Rataouille Romance as described on the package as well as the gnocchi.


Add both together and let it cook for a few minutes.
Then add some vegan cheese and garnish with fresh basil. Enjoy!

Here are more articles you will find interesting!
For even more foodie-content follow us on Instagram and join the Facebook Community to get involved in meal creations and to stay up to date on all things Every.