Add {{ number }} more products to save {{ price }}
0
Add {{ number }} more products to save {{ price }}
noch 1 Produkt für gratis Versand (spare 5,99€)
30. June 2022
Nice Cream: Mango meets Banana
Ice, ice baby - with our delicious Nice Cream you can beat the summer heat. Sugar-free and packed with vitamins and nutrients. The perfect way to cool down.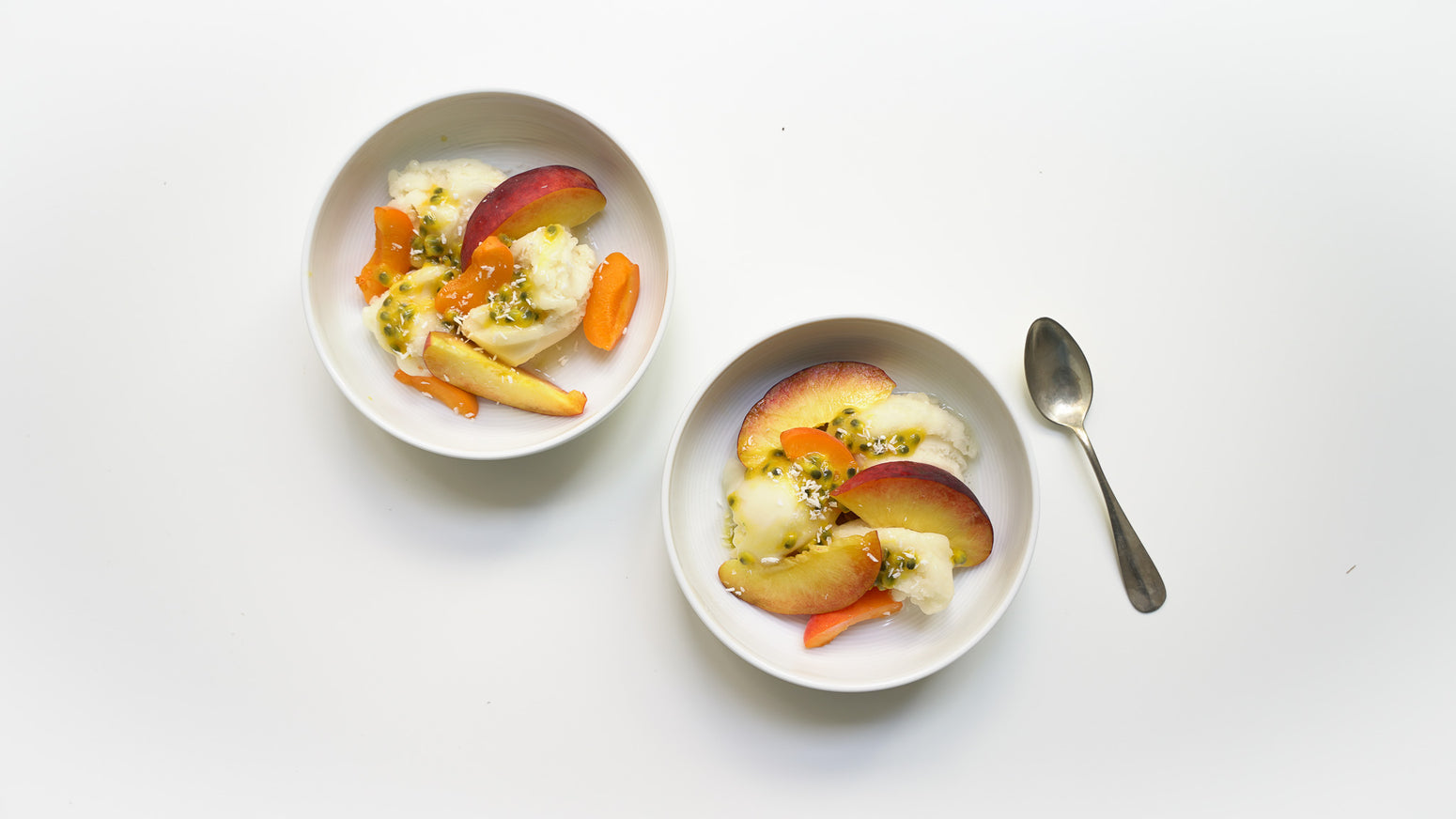 Ingredients:
Wash, remove seeds and cut the fresh fruit into slices. Put the mango smoothie and the banana in a blender. Add a little water and blend. If the mixture is still too thick at the beginning, add more water until you get a smooth ice cream consistency.
Place in bowls and then top with fruits and shredded coconut. Serve cold.
Want to know more? Discover these articles:

And for even more foodie-content, follow us on Instagram and join the Facebook Community to stay up to date on all things Every.