Add {{ number }} more products to save {{ price }}
0
Add {{ number }} more products to save {{ price }}
noch 1 Produkt für gratis Versand (spare 5,99€)
12. February 2020
Meet anna.culina
Anna is a passionate cook, nutritionist and food blogger from Berlin. She co-created our first collection of six bowls with us.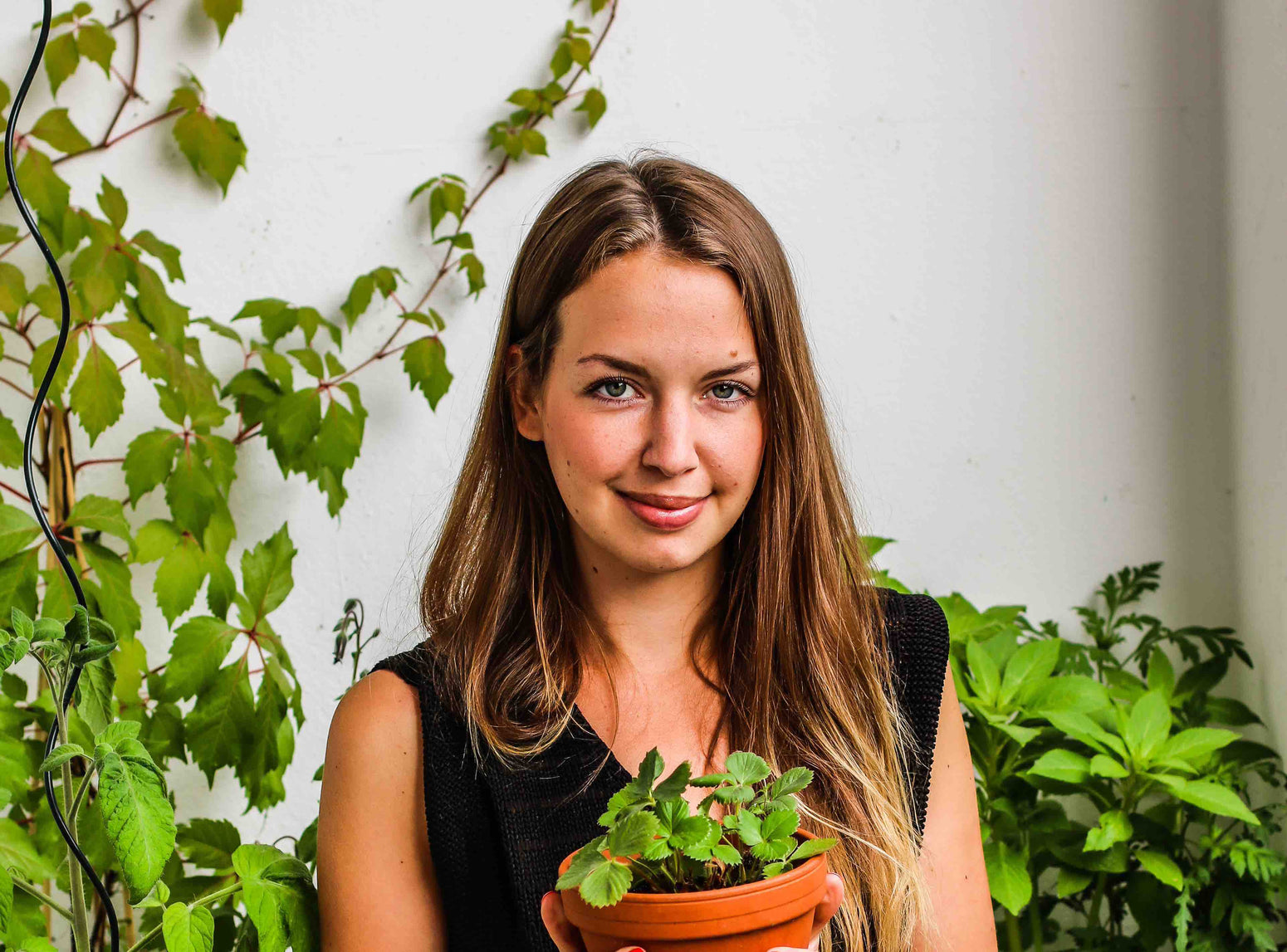 Name: Anna Lena
Profession: Food technologist & food blogger
Place of residence : Berlin
Age: 29
Favourite dish: Hot curry
Favourite ingredient: Lemons & fresh herbs
Most important kitchen utensil: Blender
Anna is a passionate cook, food technologist and food blogger from Berlin and has created the first collection of 6 delicious bowls with us.
Hi Anna, where does your passion for cooking actually come from?
Ever since I can remember, I have been passionate about good food. From an early age, I was somehow drawn to unknown foods and exciting flavors. This developed into my great passion for cooking! I traded the lab for my kitchen more and more often and started developing recipes. And as I happily experimented with vegetables, fruits, and plant-based foods that were previously unknown to me, I realized: a vegan diet can be so diverse, wholesome, and most importantly, delicious!
On your Instagram account @anna.culina you share your passion for cooking with many food fans. What motivates you to be a blogger alongside your job?
I would have never thought that food would also connect people on a social media platform like Instagram. The endless inspiration, sharing with like-minded "foodies" and the opportunity to grow in a community is what makes this platform so special to me.
Sharing photos and recipes of my food creations challenges me in a very good way, has helped develop my skills and given me the chance to turn my passion into a career a little bit.
What do you look for in your diet?
For me, a healthy diet is not about doing without, it's about having fun! Let's have fun trying new things, cooking & eating colorfully, living more consciously and indulging in chocolate when we feel like it.
Have fun trying new things
...that's what we thought when we worked with Anna to develop our first 6 bowls from her favorite recipes in the summer of 2019. The result was a delicious, colorful mix with a common identity: healthy, vegan bowls, frozen and super easy to prepare in under 10 minutes. We wanted to offer a real and uncompromising alternative for those who don't always have time to recreate Anna's special recipes. Quality, taste and sustainability have been at the core of our shared bowls from the beginning.
Your favorite frozen bowls...how did that sound to you when you first heard it?
For me, my passion for cooking starts with choosing fresh ingredients, so I never paid much attention to the freezer until now.
So I was a little skeptical at first about whether Every. would be able to turn my fresh bowl recipes into tasty frozen dishes.
However, the collaboration with Every. surprised me more than positively: The jointly developed bowls not only taste like home-cooked, but are also at least as healthy: Thanks to the shock freezing directly after harvesting, the nutrients are preserved naturally in the best possible way. So the nutritional values are even better preserved than with some vegetables in your supermarket, which are sometimes harvested weeks before you buy them.
And also in the visual comparison with my original bowls, the bowls can be shown. As a food blogger, it's important to me that food is also visually enchanting, because as we all know, the eye eats too!
Cooking like Anna
Asian Twist Recipe
Ingredients (for 3 servings):
1 courgette
2 carrots
2 spring onions
100g thin rice noodles
20g fresh, roughly chopped coriander
5g fresh, chopped mint leaves
180g cooked edamame
1 tbsp black sesame seeds
For the sauce:
5 tbsp soy sauce or tamari
2 tbsp rice vinegar
2 tbsp maple syrup
1 tbsp toasted sesame oil
1 tsp fresh grated ginger
Chilli (optional)
Salt, pepper
Preparation
Cook the rice noodles according to the instructions on the packet and then leave to cool completely.
Peel the courgettes and carrots and spiralise with a spiral slicer.
Roughly chop the fresh herbs and finely slice the spring onions.
Put all ingredients in a large bowl
put the ingredients for the sauce in a small bowl and pour over the salad and mix well - season to taste with salt and pepper
No time to cook? Just order the happiness and lifestyle of Anna's healthy dishes to you. With us you have Anna's bowls ready in less than 10 minutes.