Add {{ number }} more products to save {{ price }}
0
Add {{ number }} more products to save {{ price }}
noch 1 Produkt für gratis Versand (spare 5,99€)
30. August 2022
Nutritious Eating During Postpartum Recovery
In this article, you'll find out about postpartum recovery, and why it's so important to have a nutritious diet to ensure the best recovery for you and your baby!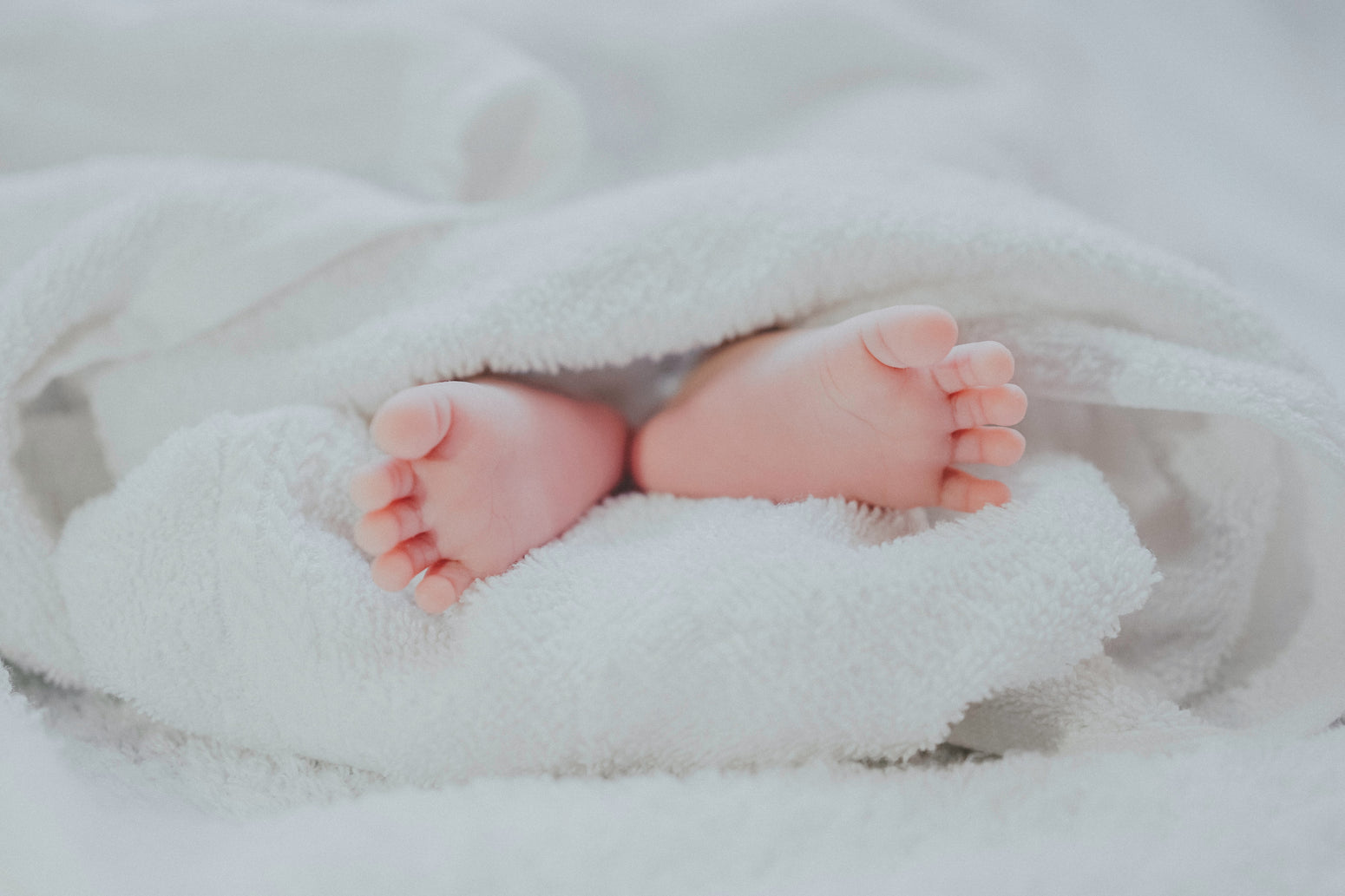 Postpartum Period – The Best Food Options
Regardless of natural birth or cesarean, a pregnancy is a challenging task for the human body. After giving birth, it is essential for the body to rest and recuperate. A new family member is cause for celebration, but also brings with it new responsibilities and tasks. Caring for a newborn is a beautiful and incredibly human experience yet it can also be both physically and psychologically challenging and taxing and requires a lot of energy. We will explain in closer detail what the days and weeks after delivery are like and what new mothers can expect. We have also drafted some helpful tips to ease their day, especially when it comes to meals and food choices
Contents of this article:
What is postpartum recovery?
Why is the postpartum period so important?
Postpartum – These nutrients are essential
Breastfeeding mothers: avoid these foods!
Stress free postpartum with meal prep
The freezer is your treasure box!
What is postpartum recovery?
Postpartum is the period after giving birth. It usually means that the mother is stays in bed for a few days to recover from the experience. It marks the end of the pregnancy and the start of something beautiful: the coexistence and raising of a new baby. In theory, the 6-8 weeks after childbirth are there for the recovery, regeneration and bonding between mother, father and child. During this time, a lot is invested in the bonding between mother and child, especially through something like breastfeeding.
Why is the postpartum period so important?
Complications with the delivery or breastfeeding as well as mental and physical exhaustion or typical symptoms around childbirth. To take a step back from the stresses of everyday life are important in order to devote ones undivided attention on both the baby and recovery. This should be the priority for both parents. It's also a time of adjustment: a new baby is a major life event. It takes time to adapt to changes in the body, to heal from potential injuries, and to find a new routine with the family expansion (who is in charge of what and when?). It's completely normal that these topics won't be cleared immediately, it takes time, patience and mutual understanding and time.
Postpartum – These nutrients are essential
For all mothers that have just given birth, one thing should be absolutely taboo: dieting and restricting. During birth, the body uses up a significant amount of nutrients. The resulting nutrient deficiency must be addressed as soon as possible with delicious and nutritious meals. A balanced diet with a variety of macronutrients is not only of vital importance for the mother, but also for the newborn. Especially when it comes to breastfeeding.
Did you know that the nutrient demand for a mother who is breastfeeding is significantly higher compared to a mother who is not breastfeeding. On average, its about 30% more iodine, 33% more iron, 50% more folic acid and 57% more zinc. In addition, the daily calorie intake is higher by 500-600! Reducing food intake through diets will therefore contribute to the weakening of the body and can also impede milk production. So eating is a must! But fear of extra weight should be banished. Breastfeeding actually causes significant weight loss without much effort at all.
If you're looking for the perfect gift for a new mom, look no further. Or if you want to treat yourself even – the Every. meals are the perfect solution. Bowls, soups, smoothies or desserts, the choice is yours. But one thing is for sure, the Every. meals will save you valuable time and make those chaotic, amazing first weeks with your baby just a bit easier without the concern of what to cook or when. Instead of flowers or toys, think of giving back to mom during her recovery and bonding time. It might sound like an unusual gift choice but trust us, any new mom will welcome the ease and deliciousness of our meals!
Breastfeeding mothers: avoid these foods!
No tiramisu, no sushi, no parmesan! During pregnancy, a lot of foods are taboo. But what about after giving birth? Rest assured, sushi, unpasteurised cheeses and even coffee can be reincorporated into your daily ritual. Nevertheless, not everything is allowed (yet), and you should be aware of certain foods you should still avoid:
Alcohol and nicotine are completely forbidden during breastfeeding. The exact quantity of when it becomes dangerous for your baby is not entirely clear, but one thing is for sure: if you consume these toxins, traces will also be absorbed by your baby. We recommend either pumping some breast milk before you have an alcoholic drink, or to play it extra safe: opt for an alcohol-free beer or glass of wine.

Herbs. Sage, peppermint, or parsley can impede your milk production. Stinging nettles, basil and fennel are a great option because they can naturally help stimulate milk production.

Did you know that some types of vegetables and fruits (e.g. apricots, pears, beans, garlic or corn) can have bloating effects? This is not 100% proven, but this reaction is also not uncommon. These can differ from baby to baby, but you should still keep it in mind. Try and find out if your baby can easily digest beans, corn etc. before giving them frequent or large portions. The only way to do this is simply by testing and observing. If you notice differences between feeds, then stop. If you don't then you can incorporate these foods into your routine.
Fruit and vegetables are important vitamin sources, both for you and your baby. You should try to have a colourful and energy-rich diet, that includes a variety of fruits and vegetables. However, if you notice changes in your baby (e.g. bloating or sores) then leave these foods out while you're breastfeeding. If you love apples or berries but your baby can't digest them well, then just changing the texture could help (e.g. boiled or pureed) or try a different variety (e.g. red lentils instead of yellow lentils). You should also try to avoid raw fruit and vegetables – of course they offer the densest nutrients, but they can also pose a challenge to your digestion.
4. Other types of foods can also cause bloating and digestive issues, both for you and your baby. These include high-fat products (e.g. meats and bacon, dairy products, fast food), whole grain products (e.g. mueslis, whole grain bread), sugary products (e.g. chocolate, cookies) as well as nuts, seeds and kernels.
Stress-free postpartum with meal prepping
A new baby brings a whole new meaning to busy, stress and fatigue. This also applies to your partner. Changing diapers, preparing meals, breastfeeding, burping, cleaning up leaves little room for cooking and spending lots of time in the kitchen. In light of how important a nutritious diet is during this period, it can be a tricky thing to balance. What's the solution? Prepare ahead.
All you need to do is to clear some room in your fridge or freezer and take 1-2 afternoons per week where you can cook all the meals you need ahead of time. If you want to find out more about this topic, check out our article on meal prepping.
The freezer is your treasure box!
Soups and stews: easy meals to freeze. The preparation time is also pretty doable. Chop everything, place in a pot and let simmer. Adding heartier ingredients like meat or meat alternatives might require a bit more time. Once the meal is finished, place it into a container and store in your freezer.

Penne, Spaghetti and co: these are quick meal options. The sauces on the other hand might require a bit more time. Classic tomato sauce, carbonara or bolognese, these are all suitable for meal prepping and will also keep in your freezer.

Casserole: these meals are a great option because they combine different food groups in one meal. Not only are they delicious, but they are also high in different nutrients. Noodle or potato casserole, or a veggie version. There are thousands of recipe varieties with which you can create a delicious casserole. Most casseroles are also very easy to freeze, and can be done so in uncooked condition.

After giving birth, your diet should be as nutritious and healthy as possible. But that doesn't mean that you can't have the occasional sweet snack as well. Pastries like cake, muffins and co. are also very easy to freeze and keep well. Our tip: try healthier options like banana bread, baked oatmeal or a breakfast bread (french toast). When baking, swap out refined or processed sugar for natural varieties like maple or agave syrup.

Energy balls are a great source of energy in between meals. All you need is oats, nuts, nut butter, seeds, dates and some honey. Combine the ingredients, form them into little balls and voila!

Every. Want to cook even less? Or simply put your diet on auto pilot? Then look no further! All Every. Meals are fully prepped for you. All you need to do is heat them in a pan or a microwave. No shopping, chopping or prepping necessary. The Every. Meals are full of nutritious ingredients that are good for your body. All 100% vegan and free of any additives. Start your day with a fruity smoothie, have a hearty buddha-bowl for lunch, and end your day with some crispy oven vegetables. Smoothies, raw cakes or ginger shots are also a great option for a nutritious afternoon pick me up for a natural energy boost.
In conclusion, the utmost priority after giving birth is recovering and resting. And of course bonding with the new family member. But a new baby can bring new routines, new responsibilities and new tasks. There is often little time available for day-to-day things like preparing healthy meals. We hope our helpful tips and meal recommendations will save you some valuable time to enjoy with your new family!

Other exciting articles:
For even more foodie-content follow us on Instagram and join the Facebook Community to get involved in meal creations and to stay up to date on all things Every.