Add {{ number }} more products to save {{ price }}
0
Add {{ number }} more products to save {{ price }}
noch 1 Produkt für gratis Versand (spare 5,99€)
26. January 2022
Looking Back on January 2022: An Interview with Veganuary
Veganuary 2022, was very special for Every. We reflected on this special month with Dr. Katharina Weiss-Tuider, who runs Veganuary Germany.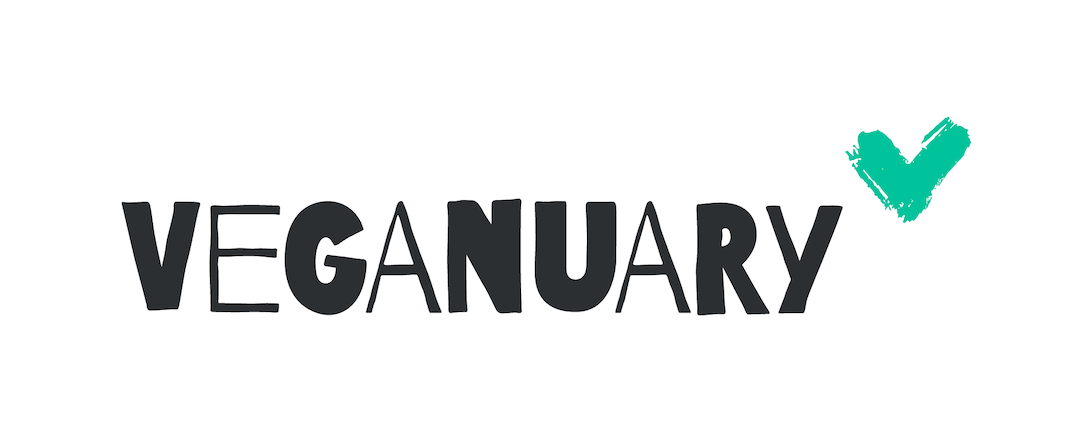 This January, Every. went all in by creating our Eat More Plants challenge and developing our exclusive Every. X Veganuary bowl (the delicious Funghi Risotto).

To round off this exciting month and start to the year, we spoke with Dr. Katharina Weiss-Tuider, who runs Veganuary Germany. She shared her insights on the success of the global 2022 Veganuary campaign and what's to come in the next years for all us plant based eaters!

How many people signed up to take part in Veganuary in 2022 compared to 2021?

We're still in the midst of counting. At the time of this interview, January wasn't quite over yet. But we can already say that this year's campaign has surpassed last year's numbers. Well over 600,000 people worldwide registered for Veganuary 2022 - making it the biggest Veganuary ever! Thanks to a study by the market research institute Kantar, this number doesn't reflect actual participants. In reality, the estimate is that 10 times as many people participate in veganuary than those that officially register via our website. This year, Tübingen was the first city to officially participate in Veganuary. A huge number of people start the new year on a purely plant-based diet and its so exciting to see this movement continue to grow every year.

Has the mission of Veganuary shifted focus at all in the last few years? (e.g. more climate or health focused?) Do you attribute this change to any factors? If yes, which?

We are still evaluating the data on what motivates our participants. But our surveys from previous years show: many participants choose a vegan diet beyond the Veganuary month. Others typically reduce their consumption of animal products by at least half. One reason for this is that a plant-based diet is increasingly presenting itself as a multi-problem solution for some major challenges of our time. It's also becoming increasingly apparent how these challenges are closely linked to the world's exuberant consumption of animal products.

Fundamentally changing our nutrition and attitude towards consumption is imperative for a sustainable future. Not only to end the suffering of animals in industrial farming, but also to improve human health and effectively protect the environment. Companies are also noticing the effect nutrition has on us as individuals as well as the planet as a whole. Therefore the role and relevance of plant-based products and alternatives is also becoming all the more significant.
What are the top three reasons why people go Vegan?
In Veganuary 2022, almost half (46%) said that animal welfare was their main reason for going vegan, followed by personal health (22%) and protecting our environment (21%). We are already very excited about the results for Veganuary 2023!


Have you noticed a change in popularity towards veganism since the COVID pandemic? (Home office, people focusing on their health etc.)
Absolutely! A 2020 survey of former Veganuary participants found that 32% have relied more on plant-based foods since the COVID-19 pandemic. Among those, 73% said they would like to continue to eat healthier this way. 43% said that they had more time to cook, due to spending more time at home, so this clearly shows how often the limitations of everyday working life restricts people's dietary choices. And of course it's also very important that 41% said: We consciously opt for vegan food more because we have recognised the connection between industrial livestock farming and pandemics. This factor is of great importance because factory farming is one of the greatest risks for zoonotic diseases - i.e. for pathogens that arise from the conditions of factory farming, mutate, and spread to humans. Through a plant-based diet, we can significantly reduce this risk.


What are the main challenges people report about going vegan?
More than one fifth of respondents told us that the biggest challenge was sharing their vegan lifestyle with friends and family who didn't observe the same eating habits. Another challenge mentioned by 15%, was going out to restaurants as a plant-based eater. We see a huge opportunity for restaurants and caterers to increase the number of plant-based options on the menu, as demand is there and growing. However, many participants also mentioned the difficulty caused by missing beloved dishes that didn't have plant based alternatives (or just weren't quite the same). However, thanks to the increasing variety of vegan options, there are now excellent ways to recreate favourite classics in delicious, plant-based versions. We support our participants during Veganuary with suitable recipes, information and tips on products and ways to easily substitute animal products. This year in particular, an enormous number of catering businesses are taking part in the Veganuary. Thus, eating out is also becoming easier and easier for all those who are looking for plant-based alternatives, triggered by our campaign.
Do you get feedback from your community about how many people stay vegan after veganuary?
After Veganuary 2021, an impressive 85% of participants who had not been plant-based previously, planned to continue to eat vegan or significantly reduce their consumption of animal products by at least half. This is great feedback and shows how well our Veganuary support and network works! Participants also note how it gets easier and more delicious, and the report overall benefits so they don't look back!
Independently of "continuing" a plant-based diet: 98% of Veganuary participants would recommend the vegan challenge to others. That makes us extremely happy!
What's your main motivation for being a part of the Veganuary organisation?
It's my personal goal to create as much of an impact as possible with my great team. For the animals, for the climate and for the environment, for so-called "planetary health", on which we all depend and benefit.
We all know we need to act now. We are already in the midst of a climate crisis and the warning signals are getting louder and more urgent. The biodiversity of the planet is threatening to collapse, from our doing. There is so much going on in the world, and unfortunately the topic of our nutrition seems to pale in comparison to other issues and therefore isn't on top of any agenda. This is a mistake. Not only does our nutrition affect our everyday lives, but it is also an extremely effective way in which we can influence planetary health. The Veganuary movement is an excellent way to raise awareness on this. This organisation is impact-led and is continuing to build a global movement, building momentum everywhere through the participation of individuals and businesses. A momentum that we should not only support, but recognize the benefits of everyone involved.
What are some of the most impressive new innovations/products you've seen in the vegan sector in the last few years?
This year in particular, we have hardly been able to stop marvelling! In Germany alone, more than 400 companies actively participated in Veganuary and released new products and dishes or ran special promotions. Everyone from large restaurant chains to small delis, supermarkets to organic shops, manufacturing companies and even the catering sector - they all brought plant-based food into the spotlight as never before. It has probably never been easier to go plant based than in January 2022.
My greatest enthusiasm is not so much for individual products, but more for the impressive variety at our disposal. The vegan market today offers clean-label products, meat and fish alternatives that are indistinguishable from the original; there are healthy options and there is junk food in all varieties; from organic to conventionally produced. And this development will continue to accelerate in the coming years. Regardless of where you shop, what your budget is or what your flavour preferences are–there are so many vegan options everywhere!
What do you think the world would look like if everyone went vegan?
A vegan world means a world without industrial animal farming and slaughterhouses. A world where our food production does not destroy forests, pollute rivers and oceans, exacerbates climate change and contributes to the collapse of biodiversity on our planet. In other words, a world that we would all like to see be a reality.
What do you hope to see in 2022?
We are coming to the end of our 2022 campaign, and are already excited for Veganuary 2023! We will continue to grow the movement and raise awareness about the importance of our food choices. We are excited to see more individuals and companies make the transition for the health and survival of the whole planet.
By the way: We are super happy that Every. was part of Veganuary this year! Not only with your amazing plant based options but especially the insanely delicious risotto for Veganuary 2022! You've done a great job of getting even more people excited about plant-based eating. We look forward to continuing to work together in such a wonderful way!