Add {{ number }} more products to save {{ price }}
0
Add {{ number }} more products to save {{ price }}
noch 1 Produkt für gratis Versand (spare 5,99€)
19. April 2022
Earth Day – A Day for our Planet
On April 22nd is World Earth Day- a day dedicated to environmental protection and planetary health. Read below to discover why, how and when this day was established and how you can contribute!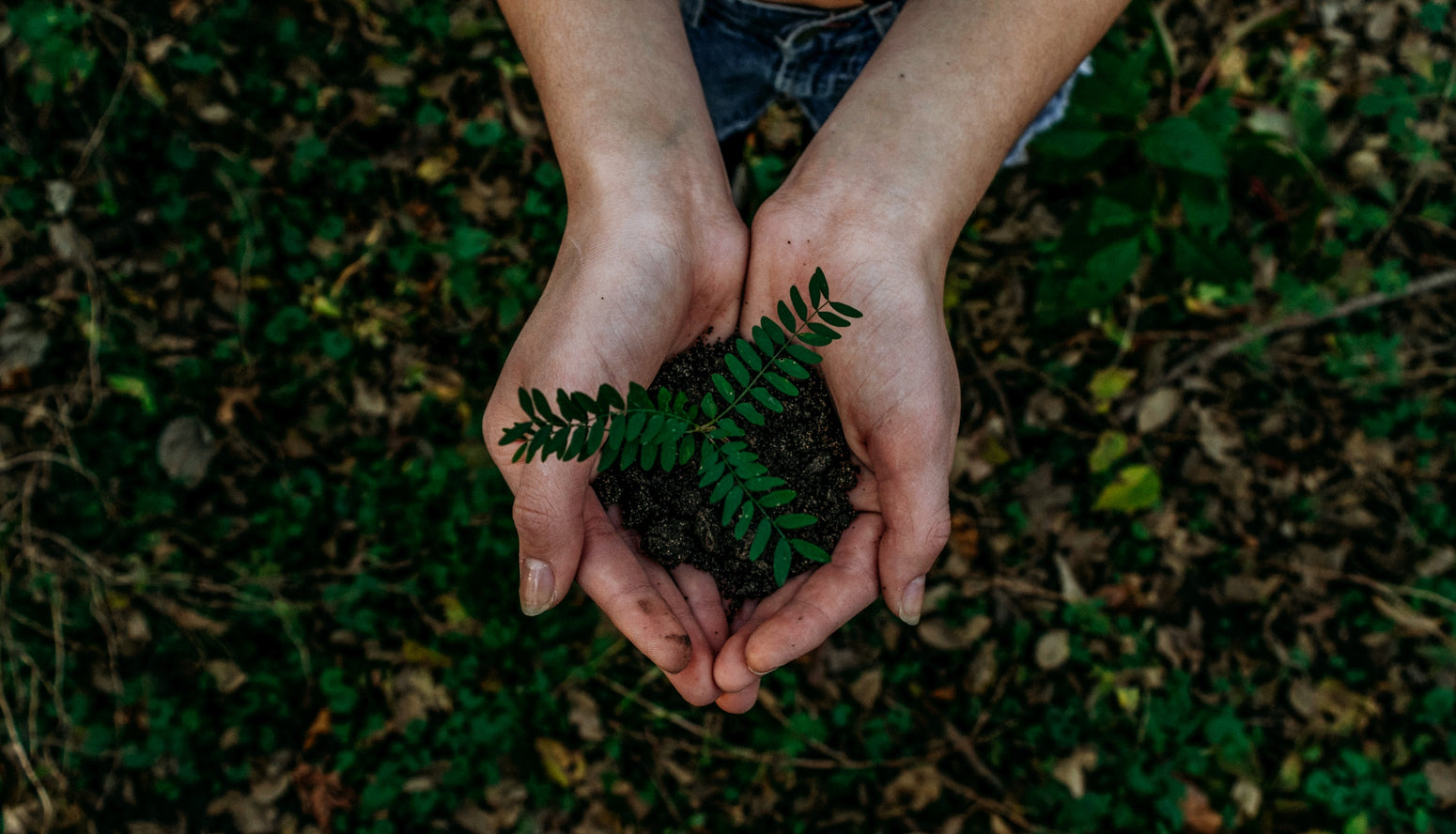 April 22nd is Earth day, a day devoted to conserving and protecting the planet. This day hosts a variety of campaigns and events, aimed to draw attention to pressing environmental issues such as air pollution, species extinction or climate change. These aim to encourage individuals and societies as a whole to critically assess their lifestyle and consumer behaviour, and emphasise the need for more sustainable approaches. But how and when exactly was this day created, and for what purpose?
Contents of this article:
What is Earth Day?
Earth Day 2022: What's the theme?
How can you contribute to Earth Day?
How does our diet impact Earth Day?
Environmental action: other important days
What is Earth Day?
2022 marks the 52nd time (or year) Earth Day is being celebrated. The first one took place on April 22nd 1970 in the United States, founded by Gaylord Nelson, a US senator at the time and environmental activist. Motivation to establish the day came from the previous year in 1969 when an oil spill caused 100,000 barrels of crude oil to spill into the Santa Barbara Channel (CA). At the time, this marked the worst oil catastrophe in history. This environmental disaster was utilised as a backdrop for Gaylord Nelson's movement and drawing emphasis on the importance of clean air and water.
Since 1990 Earth Day is now the official call-to-action day regarding environmental issues. Today, over 190 different countries participate. Back when it was founded in 1970, approximately 20 million people hit the streets in support of the movement. In 2021, this number had reached 1 billion. Regardless of background, this day brings together activists, educational institutions, organisations and many others. Everyone unites to draw attention to current and pressing environmental issues and promote sustainable strategies.
Earth Day 2022: What is the theme?
Each year, Earth Day is accompanied by a different theme to narrow down the focus on a particular environmental concern. In 2021, the theme was 'Restore our Earth' which emphasised the urgency of restoring ecosystems of our planet through natural processes, new green technologies and innovative ways of thinking.
This year's theme is 'Invest in our Planet', highlighting the urgency of taking strong and bold actions to stand up for a sustainable future. What we need to understand is that we live in a "partnership" with our planet, where respect and responsibility play a central role. Our behaviour triggers different reactions (e.g. too high CO2 emissions lead to environmental disasters), so everyone has to take action: Whether you collect plastic waste or adopt a zero waste strategy, every single step is important. For you and for our planet.
How can you contribute to Earth Day?
Earth Day is an excellent opportunity to critically reflect on our lifestyle and consumer behaviour. It can be a great moment to identify what we want to change and to put thought into action. Don't worry, a lot of little changes can actually make a big difference. Most of us are aware that it benefits the planet if we reduce our plastic consumption, shop for sustainable products and opt for a walk rather than a car ride. But there's always more you can do! We've summarised three helpful tips for you that you can consider integrating into your life.

1. Local > International
Snacking on tropical fruits is a luxury many of us enjoy, but it's not a luxury for the planet. Did you know that transporting pineapple with an aeroplane emits 15,1 kg of CO2? That's the same as travelling 110 kilometres with a car.*
Our recommendation is to research what fruit and vegetables are currently in season and also grown locally. Not only is this produce better for the planet, it tends to taste much better and have a higher nutritional profile. Most imported produce is harvested prematurely to factor in the transportation time, and therefore have a compromised nutritional value.
*If you're worried about this when shopping Every. products, rest assured. All of our ingredients are shipped, never transported via airplane. Because our ingredients are already frozen, there is no time-sensitivity which allows us to opt for the slower, more environmentally friendly route.

2. You love nature walks? Same here.
You've probably noticed on some of your walks that there's litter lying around. Even if it's not your own litter, nature will thank you if you pick it up and take it with you anyway. This little act will prevent chemicals and unwanted substances from entering the soil.

3. Insects are essential
Bees, especially, are a core pillar of a functioning ecosystem. In the last years, we've all seen reports of massive declines in bee populations. You can help by giving bees a home yourself! You can find lots of helpful tips on constructing beehives online.

How does our diet impact Earth Day?
We're all aware that reducing our consumption of animal products, meat especially, is a necessary step towards a more sustainable lifestyle. Feeding and raising livestock is a major strain on the planet. About a third of all global arable land is devoted just to growing feed for livestock. This problem can be contained, or even counteracted, if our meat consumption is reduced, because, just like anywhere else, demand (meat consumption) regulates supply (livestock farming).
Sustainability is a pillar in Every.'s mission, and we encourage our customers to think the same way by making the right food choices easy and obvious. Our products are not only vegan (so entirely free of any animal products), but everything we produce, pack and ship is sustainable. Read more about our sustainable packaging or how we understand and reduce our carbon emissions.
Every. demonstrates how a vegan diet is not only delicious, but very easy to make a reality. With our ready-made meals, ranging from breakfast, to snacks, to dinner, pave the way to an effortless and balanced healthy diet. Discover our entire range here.
Environmental protection: other important days
World Wildlife Day: 03.03.2022
Arbor Day (International Day of Trees): 25.04.2022
International Sun Day: 03.05.2022
World Environment Day: 05.06.2022
World Oceans Day: 08.06.2022
World Day to Combat Desertification and Drought: 17.06.2022
World Conservation Day: 28.07.2022
International Day for the Preservation of the Ozone Layer: 16.09.2022
Curious for more? Discover other articles in the Every. Magazine:
For even more foodie-content follow us on Instagram and join the Facebook Community to get involved in meal creations and to stay up to date on all things Every.